Okay Skylar gal, it's almost the most romantic day of the year. Yes, you guessed it, Galentine's day. There's no one better in the world than your gal pals. We're getting ready for February 13th to celebrate all amazing things with all amazing friends in just eleven easy steps. It wouldn't be Galentine's Day without taking the words of Leslie Knope to heart: "Ovaries before brovaries." Check out our list to follow for the best Galentine's day prep to date!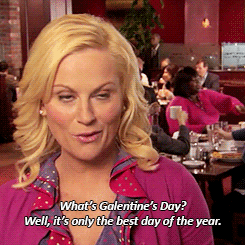 Step One: Create your list
Put together an invite list of all your gals. Single or taken, this day is all about you. Make sure you focus on the girls that are always there for you throughout the year and not only when the party begins. This day is supposed to be all fun and celebrations. Solidify the intention of Galentine's Day: B to show our girl gang how grateful we are for them & what we've accomplished with their support.
Step Two: Get your gals
Check your list twice because this night is going to be both naughty and nice. Find your girlfriends that will call in sick so you can have a day completely focused on each other. Don't worry, we won't tell!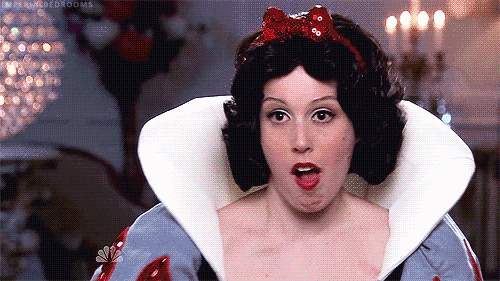 Step Three: Say "bye-bye, boys"
NO BOYS ALLOWED. This is the most important day of February- save the significant others for that other day in February. Share your BFF duo with your gals and see which Skylar scent represents you and which scent represents your main boo.
Step Four: Get your decorations
Set the mood for YOUR kind of party! Light a Sprinkles x Skylar candle to make sure that the day starts extra sweet.  Keep it chic and clean with pastels or go all out. Make the party store your own kind of Heaven and grab anything and everything that will guarantee some laughs. From banners, to balloons, to "queen" sashes, and all the way to the boa section you never knew would come in handy.
Step Five: Set up your mimosa station
Never leave guests dehydrated! Create a mimosa bar that everyone can enjoy. Set out a few different juice options so that there is something for everyone. Some of our favorites include orange juice, grapefruit juice, and peach juice.
Step Six: Create the ultimate breakfast bar
The word calories shouldn't count on a day spent with your gals. Waffles, pancakes, a fresh loaf of bread, cinnamon rolls- this is just the beginning. Lay out an assortment of different veggies, jams, and fruit so there is enough for all. It's never "too early" for desserts on Galentine's day! Lay out  eclairs, whipped cream, chocolate covered nuts (nuts aren't bad for you, duh). 
Eating and drinking? Check. But make sure you are thanking your Galentine's too. Make "I am grateful for…" print outs and ask everyone to put the 3 things their gals have helped them get through this last year
Step Seven: Create the perfect Galentine's playlist
Of course the festivities don't really start until your gal karaoke band comes out to play. Some of our recommendations is to start with "wom-power-ment" songs to set the mood. Of course, no playlist is complete without some throwbacks thrown in. See our top 20 favorites below:
Dancing Queen - Abba

Girls Just Wanna Have Fun - Cyndi Lauper

Man I Feel like a Woman - Shania Twain

(You Make Me Feel Like A) Natural Woman - Carole King

Respect - Aretha Franklin

All I Wanna Do - Sheryl Crow

Confident - Demi Lovato

Survivor - Destiny's Child

Amigas Cheetahs - The Cheetah Girls

No Scrubs - TLC

Run the world- Beyoncé

Milkshake - Kellis

One, Two Step - Ciara

A Thousand Miles - Vanessa Carlton

It Wasn't Me - Shaggy

Wannabe - Spice Girls

Fergalicious - Fergie

Lady Marmalade - Christina Aguilera, Lil' Kim, Mya and P!nk

La Roux – Bulletproof

Pretty Girl Rock - Keri Hilson
Step Eight: Off to the spa
Nothing brings girls together more than robes and relaxation. Stop by the local spa and treat yourself to a massage and facial while everyone's still at work. Get to work on the 14th with glowing skin! Another option: create your own spa at home with your girls the old fashioned way: make your own face masks, share your upcoming goals (or the resolutions you have), and paint each others nails! 
Step Nine: Make your commitments over Wine, cheese, and chocolate covered strawberries
This is pretty self explanatory- share the love with your Galentine's the best things only get better with time.The best part of your girl gang? Helping you accomplish your dreams. So have everyone write down their top 3 goals for 2019 and talk around the table on how you all can support that goal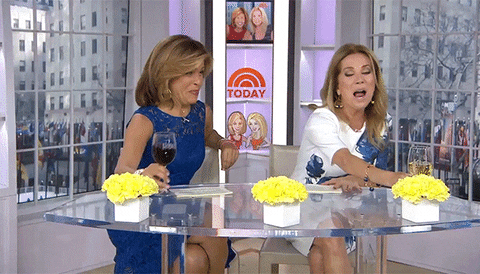 Step Ten: Turn on your favorite chick flick
End the festivities cuddled up watching one of your favorite chick flicks. We're sure you know all the lines, but it's always better watching it with your favorite girlfriends! See our top 15 recommendations below:
10 Things I Hate About You

Miss Congeniality

Sweet Home Alabama

The Lucky One

Breakfast At Tiffany's

Sisterhood Of The Traveling Pants

13 Going On 30

The Notebook

Clueless

Mean Girls

Never Been Kissed

Mama Mia

Dirty Dancing

Overboard

How To Lose A Guy In 10 Days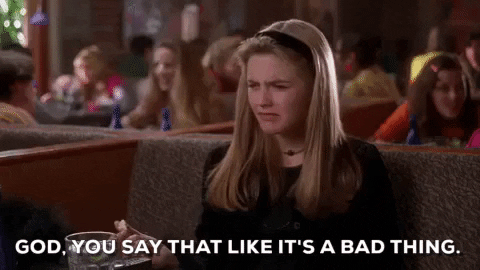 Step 11: Most Importantly….
Set your alarm for the next day, spritz on your signature scent,  and start counting down until next year's Galentine's day!